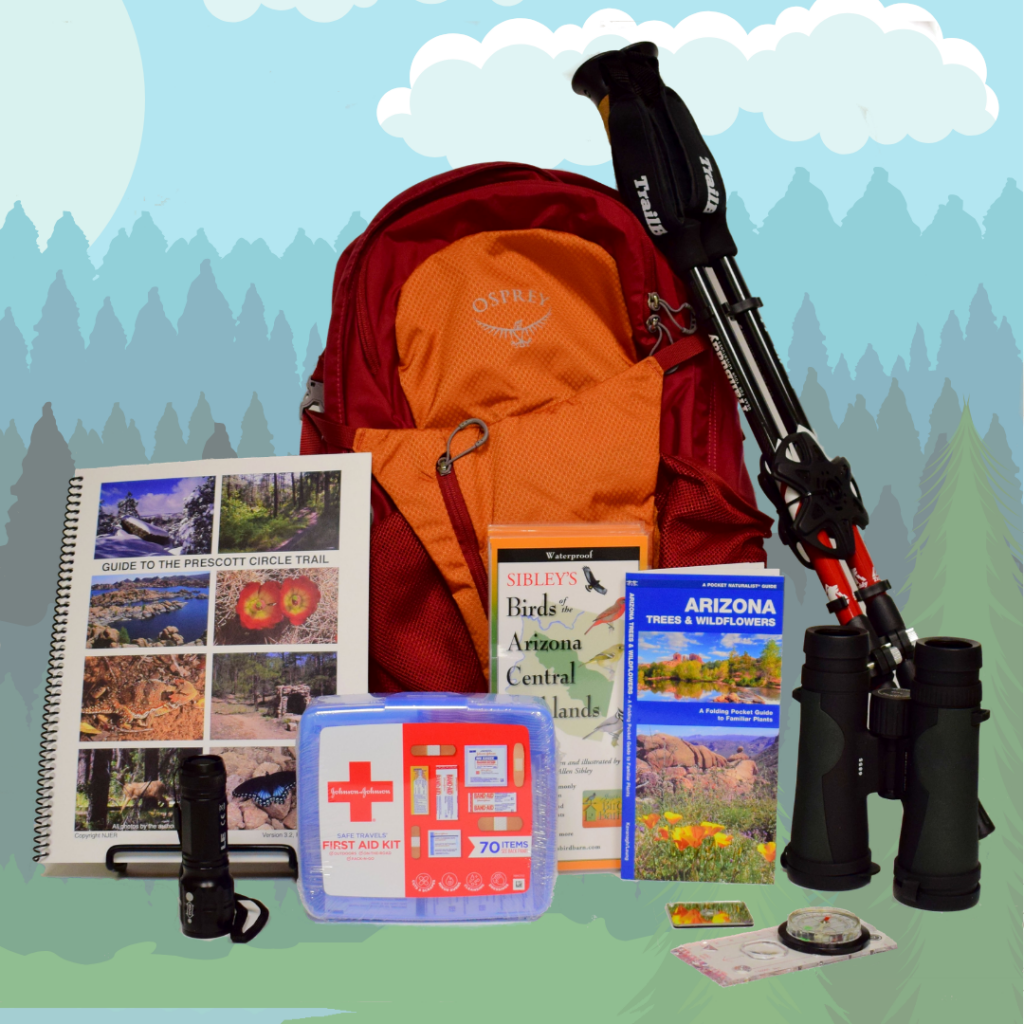 Explore nature with a hiking kit! The library has two hiking kits for children and four for adults available for checkout. The kid kit includes a backpack, binoculars, and a scavenger hunt perfectly suited to the 12 and younger crowd. The adult kit includes:
Backpack
Hiking Poles
Binoculars
First Aid Kit
Compass
Mirror Signal
Flashlight
Circle Trail -Guide
Forest Service Brochures
Plant Pocket Guide
Bird Pocket Guide
Things you should know:
You must be 18 years or older with a valid library card from a Yavapai Library Network library and a government issued photo ID to checkout a Hiking Kit.
Hiking Kits must be picked up and returned to the Ask a Librarian Desk at Prescott Public Library.
Hiking Kits checkout for 3 weeks and can be renewed if there are no holds.
Hiking Kits can be placed on hold.
Overdue fees for the Hiking Kits are $1 PER DAY.
You must read and agree to the Yavapai Library Network Agreement prior to checkout.